Japan – Nuclear: Japanese companies invest $72 million in floating nuclear plant project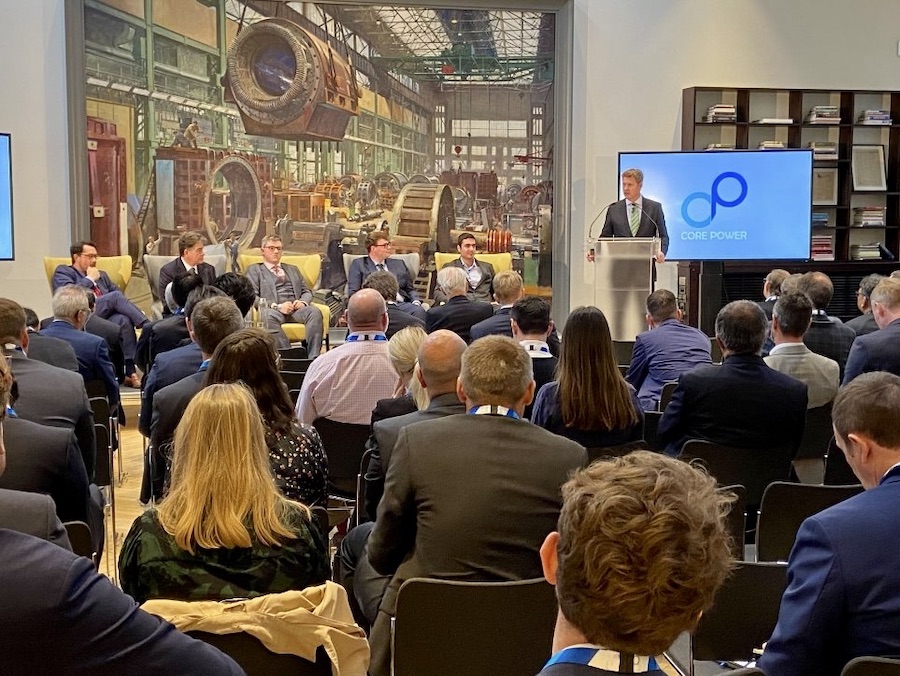 Thirteen Japanese companies, including major shipbuilders, have invested a total of $80 million in a British start-up that develops floating nuclear power plants at sea.
Onomichi Dockyard Co. and Imabari Shipbuilding Co. were among the companies that sponsored Core Power Ltd., which worked on the project along with TerraPower LLC, an American company founded by Microsoft Corp. founder Bill Gates.
The British company has raised around $100 million and is now owned by Japanese companies.
Building offshore nuclear power plants is less vulnerable to earthquakes and tsunamis and is believed to be less expensive than land-based plants.
Japanese companies want to gain expertise through their participation and start a similar program in Japan.
The plant under development is designed to heat the salt to over 400 degrees Celsius and mix it with uranium to liquefy the salt. It will drive a turbine using the thermal energy generated when molten uranium undergoes nuclear fission. Molten salt reactors are nuclear fission reactors in which fuel and coolant are mixed in a liquid salt fuel at high temperatures.
However, floating nuclear power plants face many challenges beyond technical issues, such as regulatory challenges and developing supply chains for mass production of components in the countries where they operate. In Japan, many questions still need to be resolved, including how to build offshore nuclear power plants and how to assess their safety.