The Chinese are set to buy another European car company, ending the tumultuous Ford deal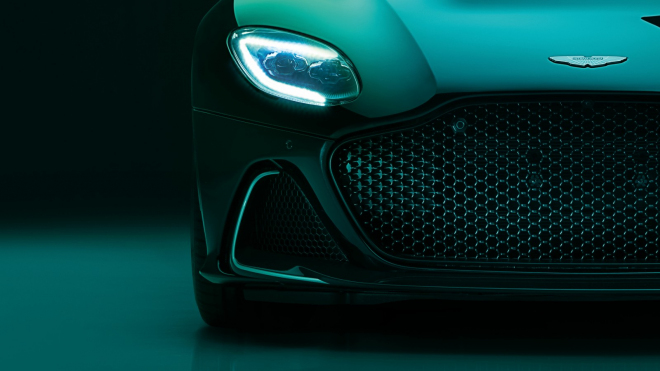 The Chinese are set to take control of another European automaker to fill the gap left by Ford in the turmoil.
Any business inevitably experiences ups and downs, and it is not certain that the Chinese will not experience the same difficulties as the Americans. But for now, Geely is gearing up to group Volvo and Aston Martin under one roof, along with either Lotus or Mercedes.
Looking at Ford's current woeful numbers, it's easy to forget the days when the Blue Oval was poised to crush the rest of the automotive world. He himself had the wind in his sails and the rest would be helped by the conglomerate he created, PAG (Premier Automotive Group), into which Ford merged all its luxury acquisitions. Lincoln, Mercury, Aston Martin, Jaguar, Land Rover and Volvo. These do not overlap, which may have helped the development of the Blue Oval. But the automaker made a fundamental mistake by wanting to use the same components as mainstream cars to keep costs down.
So in 2006, seven years after its creation, PAG began to collapse. Today, Mercury is no more, Lincoln is a growing American business, and Jaguar, Land Rover, Aston Martin and Volvo have different owners. In the first two cases, the Indian group is Tata Motors, but there is some interesting news about the other two. Volvo is owned by China's Geely, which is starting to take over from Aston.
The British brand has announced that the Chinese have become the company's third co-owner, after a consortium controlled by Lawrence Stroll and Saudi Arabia's Public Investment Fund. They are investing an additional 234 million pounds (approx. CZK 6.4 billion) in the brand, which will allow them to acquire a 17% stake in the business and be directly involved in its management. Specifically, Geely will buy 42 million shares from the Stroll consortium, while 28 million shares will be newly issued. At the same time, he can put his own person on the board of directors.
Volvo and Aston Martin return under one roof, even if the British brand's takeover is a bit longer than the Swedish brand's. In fact, Geely agreed as part of the deal not to increase its stake by more than 22% until August 2024. So the Chinese are very keen to exert more power over the company, otherwise this clause would not have been included in the contract.
This takes into account a loss of £495m recorded last year. This 495 million pounds sterling (13.54 billion Czech crowns) may seem surprising to the uninitiated, but the British invested half of this amount last year in the development of new models. This year, they expect sales to pick up further, with owners delivering 7,000 cars, up from 6,400 last year. But beyond that, they have an interesting marketing potential. In fact, Aston is currently enjoying incredible success in Formula 1, although 100% Aston Martin Aramco controls Aston Martin Aramco. It should be noted that the team is only linked to the car manufacturers through marketing and Stroll, who controls the Cognizant F1 team. Full name.
But the connection to the world of F1 is actually wider than that. In fact, former Aston driver Sebastian Vettel is one of the carmaker's minority shareholders, as is Mercedes team boss Toto Wolff. Geely, meanwhile, is the largest shareholder in the three-pointed star's ownership structure. Also, the Germans have long cooperated with the British, notably by supplying them with a four-liter V8 engine. Hence even greater synergies can be achieved under a single division.
If some were worried last year about the future of the British brand, they can now breathe a sigh of relief. "I've said before that it will take years for Aston Martin to become Britain's most loved luxury sports brand. The tough times are behind us and from this year, we can start reaping the fruits of our efforts," said Stroll. With Chinese money in hand, he has even more to be optimistic about. There are reasons.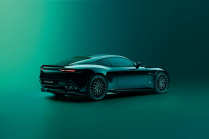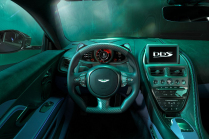 Brits are set to reap the rewards sown this year, especially thanks to the DBS 770 Ultimate, which is available from £8.6million. However, the company's coffers will get an even bigger boost as it has increased its stake in China's Geely brand. Photo: Aston Martin
Evidence.
All articles on Autoforum.cz are opinions expressing the author's or author's opinion. Except for articles marked as advertising, the content is in no way sponsored by or influenced by third parties.