The Satanic Temple: A "Religion" Trying to Counter the Influence of Religious Groups in America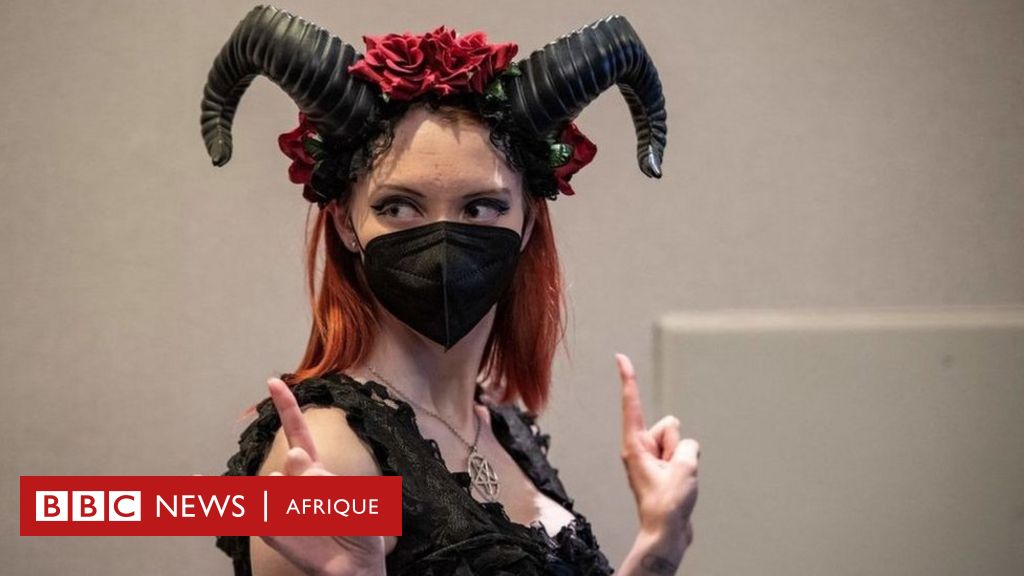 A neon sign welcomes you to La Petite Chapelle Noire, in a candlelit room reserved for satanic ceremonies. At one end of the room is a raised altar with a white pentagram on the floor in front of it.
The ritual practiced here is "baptism," in which participants symbolically reject the religious rites practiced as children.
"No names," says one of the attendees, who has agreed to let me in on the ceremony, as long as I don't identify them.
They wear a long mask and a black mask. Her hands are tied with a rope, which is removed to symbolize liberation. Pages are torn from the Bible to signify the annulment of his Christian baptism.
The experience was powerful for them.
"Being told as a gay kid that I was an abomination and should be destroyed really warped my thinking. Finding Satan's Temple really helped me embrace logic and empathy."
The Satanic Temple is recognized as a religion by the US government and has ministers and congregations in the US, Europe and Australia.
More than 830 people bought tickets to his conference, known as Satancon, in late April.
Members of this group claim not to actually believe in Lucifer or Hell.
Rather, they claim that Satan is a metaphor for questioning authority and grounding their beliefs in science. They say that the sense of community around these shared values ​​makes it a religion.
They use satanic symbols for rituals when getting married or adopting a new name. This includes having an upside down neon cross on your altar while you shout "Hail Satan!"
For many Christians, this is a gross blasphemy.
"It's not wrong," agrees Satanic Temple spokesman Tex Desjardins. "Many of our films are inherently scandalous."
"We have people carrying crosses upside down. And our opening ceremony includes tearing up the Bible as a symbol of oppression, especially the oppression of LGBTQ people and women. Anyone from the BIPOC community (acronym for Black, Indigenous and People of Color), and anyone who grew up with religious trauma, is a huge part of our membership. is the number.
Satanists say they respect everyone's right to choose their faith and don't try to upset people.
But Christian protesters from many faiths gathered outside the hotel and held signs warning of persecution.
"Repent and believe the gospel" is the emphasis. "Satan rules all pride children," reads another billboard, with the letters "pride" shaded with the rainbow colors of the LGBTQ flag.
Christian worshipers protested outside the hotel where the Satanic conference was being held.
"We hope to show God that we do not accept this blasphemy and that Catholics are not leaving the public square to Satanists," said Michael Shivler, a protester with the conservative Catholic group.