Türkiye: Opening of polling stations for presidential and legislative elections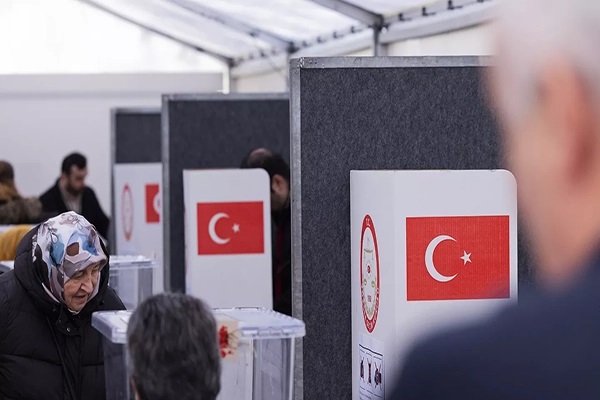 Some 64 million voters will go to the polls to decide between incumbent President Recep Tayyip Erdogan, his main rival Kemal Kilidaroglu, and candidate Sinan Ogun of the right-wing nationalist alliance ATA.
The voting process for Turks abroad was held from April 27 to May 9.
Recent polls suggest a tight race between Erdogan, who is seeking a third term, and Kilidaroglu, who dreams of ousting his rival and presenting Turkey with a new political and social plan.
Elections in Turkey have been marked by the participation of a new generation of young people, with an estimated 5 million voters casting their ballots for the first time on May 14.
Muharrem Ince, who was going to be the fourth candidate in this election, announced his withdrawal from the presidential race on Thursday. But the High Election Council on Saturday decided to count his votes.
24 political parties are vying for 600 seats in Turkey's Grand National Assembly (Parliament) for Sunday's legislative elections.
Polling stations will remain open until 5:00 pm (local time, GMT+3) and preliminary results will be announced after 9:00 pm on the same day.
If none of the candidates receive +1 50% of the votes in the first round of the presidential election, a second round will be organized next May 28 to determine the two candidates with the highest number of votes.