Video. In Rabat, American football is connected to women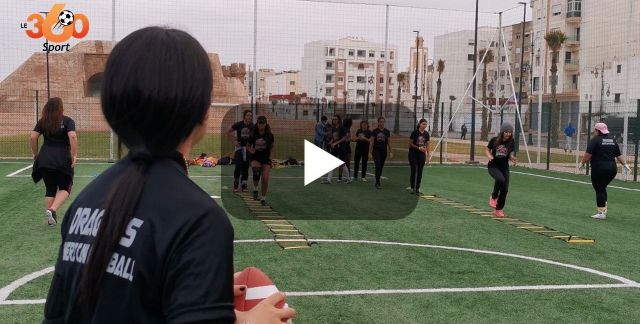 "The Dragons," a 100% female American football team, has just been born. Based in Rabat, the group is the work of Salma Assayoui, a passionate young woman who wants to express and share her love for this sport, still little known and very little practiced in Morocco. Encounter.
Every Sunday, it's the same ritual for Salma Azzawi and the women of the American soccer Dragons team. Nine o'clock in the morning, a meeting in a stadium near the kingdom's capital. Because there is no American football field, the young women train on the football field.
For Salma Azzawi, her interest in American football began with another oval ball sport, rugby. During the finals of the Moroccan Rugby Championship, she met young players to join the US soccer-playing women's team.
Since then, the young lady has scouted the capital's mixed teams before coming up with the idea of ​​creating a 100% female team.
"American football is growing in Morocco, there are many teams in different cities, but it is not yet structured around a confederation. The Association of American Football Dragons starts this year, we play flag football, a form of American football, but without contacts. We have banners around the waist, the opponent player. "Let's take down a banner instead of tackling. The goal of this 100% all-female team is to launch American football and make the sport as widely known as possible," explains Salma Azzawi, founder of the Dragons.
Holder of a certificate of specialization in youth training issued by one of the American institutions, the young woman surrounded herself with two experienced young women, Fatime-Zahra Ouane and Samah Maanaoui.
Now comprised of 23 players, the American Soccer Dragons Association is open to all levels, regardless of age, and aims to promote American soccer across the country.
By Mehdi Heurteloup