Washington 'concerned' by Beijing's moves against US companies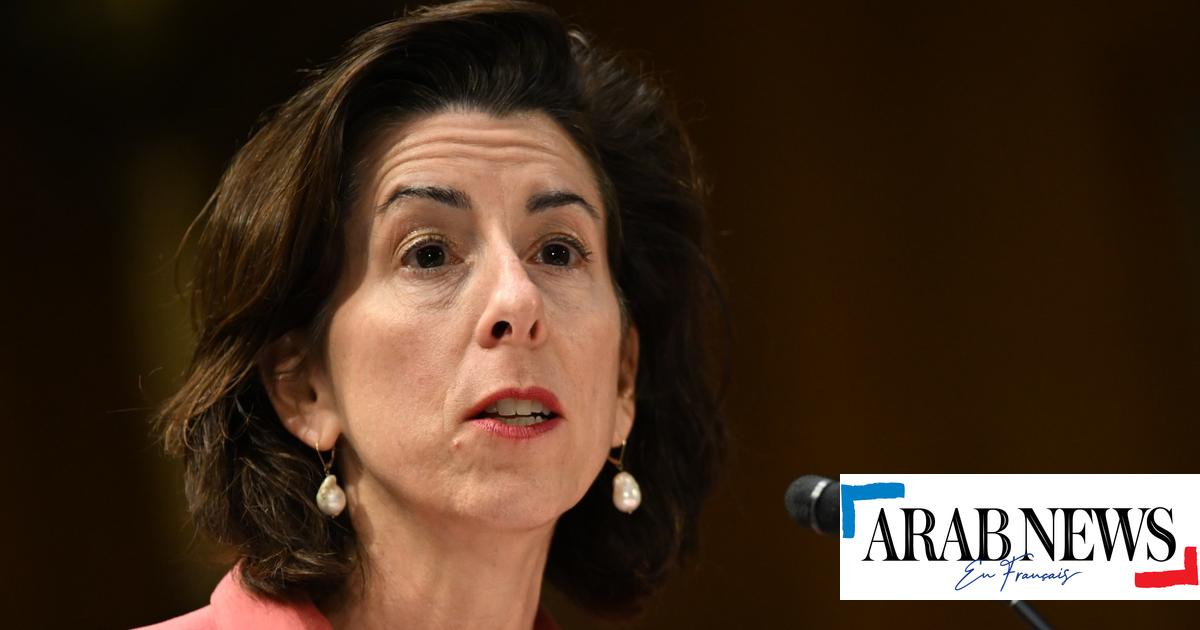 Washington: US Secretary of Commerce Gina Raimondo told his Chinese counterpart on Thursday Wang Wentao His "concerns" about Beijing's crackdown on US companies amid diplomatic tensions.
The two officials, who met in Washington on Thursday, "held frank and substantial discussions on matters related to the US-China trade relationship, including the two countries' common climate on trade and investment and areas of potential cooperation," the US department said. Commerce said in a statement.
The Chinese Ministry of Commerce said the two officials had a "transparent, professional and constructive exchange".
Wang Wentao "expressed major concerns about US economic and trade policies against China", particularly "policies related to semiconductors", according to a press release from the Chinese ministry.
According to the US report, Gina Raimondo "also raised concerns about the recent series of actions taken by China against US companies operating in the country".
Beijing imposed restrictions on US semiconductor company Micron on Sunday, saying its chips "present potential network security issues" and threaten "China's national security".
Washington, through the voice of a State Department spokesperson, had already expressed its "very serious concerns" on this particular matter on Monday.
The semiconductor sector is highly strategic and already subject to tensions between the two countries, with the US also restricting sales of high-tech electronic chips to China.
More generally, tensions are high between two superpowers that are engaged in fierce diplomatic, military, technological, or economic competition, and are enmity on many diplomatic grounds, such as Taiwan and Russia.
In February, they went a step further when a Chinese balloon flew over the US and was shot down.
However, Washington and Beijing have resumed high-level contact in recent weeks.
Wang Wentao's visit to Washington marks a rare trip to the United States for a senior Beijing official.
His meeting with Gina Raimondo was "part of ongoing efforts to open lines of communication and manage the relationship responsibly," the Commerce Department said Thursday.