Top News
Who are the Aboriginal people, these first inhabitants of Australia?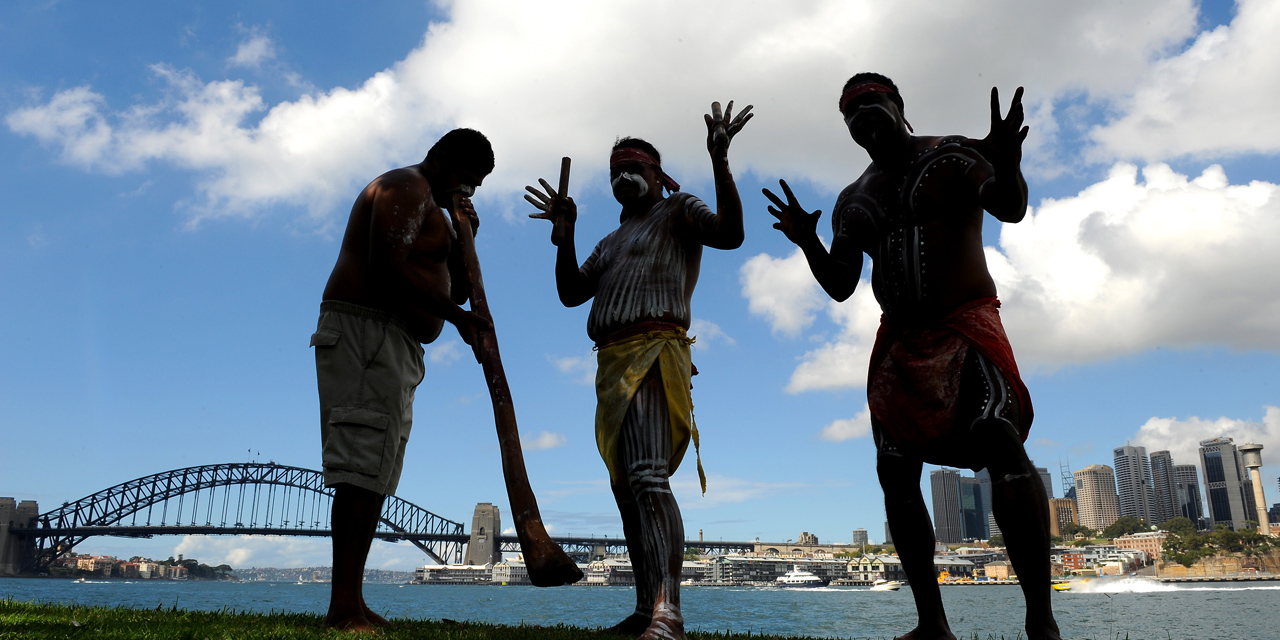 The exhibition "Songlines", in Aboriginal Art Sources, at the Musée du quai Branly and of which Europe 1 is a partner, takes us into the secret and mysterious environment of Aboriginal Australia. 200 of their works are presented to the public there. On this occasion, our antenna was interested in the origin of this people.
Who are the indigenous people? Where did they come from? Through its partnership with exhibition Song lines
From the Musée du quai Branly in Paris, Europe 1 focus on the origin of this sober and enigmatic individual.
2.3% of the country's population
To return to their origin, you need to look back more than 60 thousand years: the sea level in present-day Oceania is very low, which allows the inhabitants of Southeast Asia to travel as far as Australia. And this is the first to set foot on the Australian plains whom we now call Aborigines, the only people who inhabited this gigantic island until the arrival of Europeans in the seventeenth century, which disturbed their lands.
They were not recognized as landowners until 1992. Today, there are approximately 800,000 Indigenous Australians, or 2.3% of the national population. A people remarkably guided by multiple beliefs, such as the 'rainbow serpent', which would have given all their color to the Australian landscape.
The 'Songlines' exhibition runs until July 2 at the Quai Branly Museum, in partnership with Europe 1.